I'm on the hunt. The hunt for a sophisticated coffee table.
I've spotted all different kinds, ranging in price and shape, but they are all glass and oh so pretty.
I would prefer a round coffee table to go "inside" our L shaped sectional, but there are many more options in the square/rectangle realm.
You might notice the clunky coffee table covering up the cowhide rug. It HAS to go.
Here are some options. Of course, some are attainable, others are inspiration: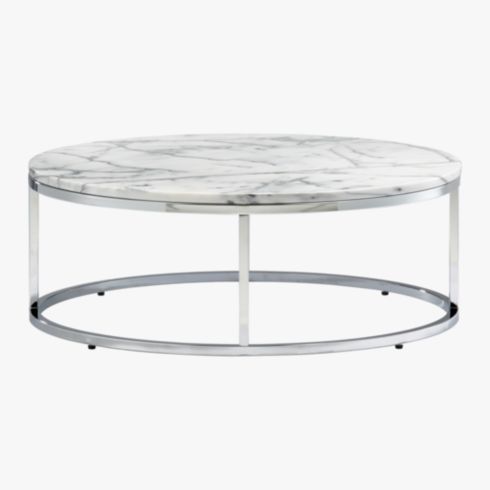 My favorite, #3. However, I wish it had a bottom shelf to hold additional items. I'm keeping my fingers crossed that it will go on sale soon!
Hope you all had a great weekend:)